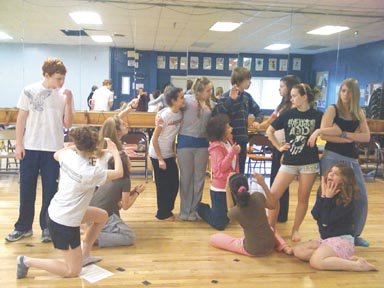 Actors create a tableaux news story representing their hopes associated with Barack Obama being sworn in as president. From left, are : Ian McConnell, Erica Glaser, Allyson Demerlis, Gabby Van Volkenburg, Nia Casso, Talley Murphy, Rachel Thompson, Adam Levine, Mariam Zaidi, Alina Zufall, Katie Rees, Charlotte DeWolfe, and Savanna Salassi.
Stories this photo appears in:
In Reston, Herndon shows, teens share perspectives on real life issues.
Teen Ensemble Breaks New Ground