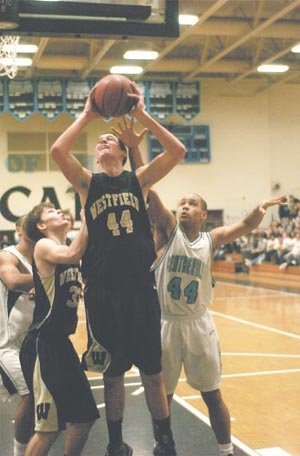 Westfield's Zach Elanco goes up for a shot from close range as Centreville's Ken Ekanem (44, white jersey) defends. Elanco, the Bulldogs' sophomore center, scored 13 points and had nine rebounds in his team's loss to the Wildcats last Friday night.
Stories this photo appears in:
Senior scores 23 points to pace Centreville in boys' home basketball win over Westfield.
Denny, Wildcats Reach the 10-Win Mark