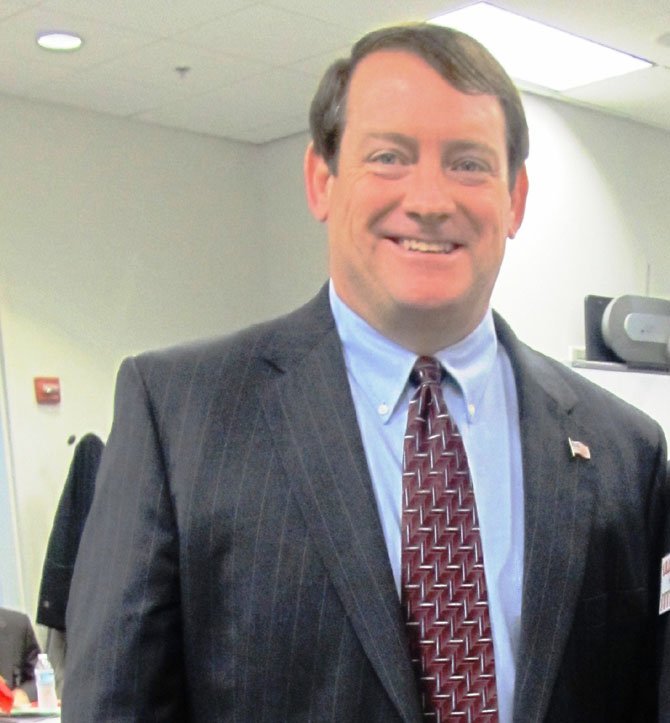 Supervisor Pat Herrity (R-Springfield)
Stories this photo appears in:
Traffic congestion, especially on I-66 and the Fairfax County Parkway: I-66 is one of the major reasons the D.C. area was recently ranked first in worst places to commute by Texas A&M University. I have been working with other local and state leaders to move forward solutions including an Express Lanes-like solution that we can accomplish quickly and provide relief as well as transit choices. The Fairfax County Parkway is one of the county's "main streets" and will see interstate level traffic by 2030. We have been successful with some short-term solutions, converting it to a primary road and last month at my request, the board asked VDOT to commission a "Corridor Improvement Study" to assess solutions to the road's growing congestion problems. In addition, as we develop throughout the county we need to make sure we focus developers' contributions into transportation.