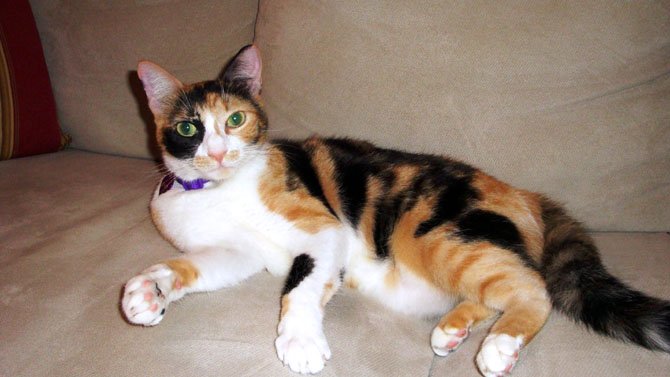 Susie is one of 35 cats who have found a home in the mainland thanks to the King Street Cats partnership with the St. Croix Pets from Paradise program.
Stories this photo appears in:

Adoption opportunities for kittens in need
The U.S. territory of St. Croix is a Caribbean paradise. A rolling sea surrounds lush beaches, the climate is warm year-round, and there are few crowds. The same island features that make for an amiable habitat for humans, however, are disastrous for local animal populations.