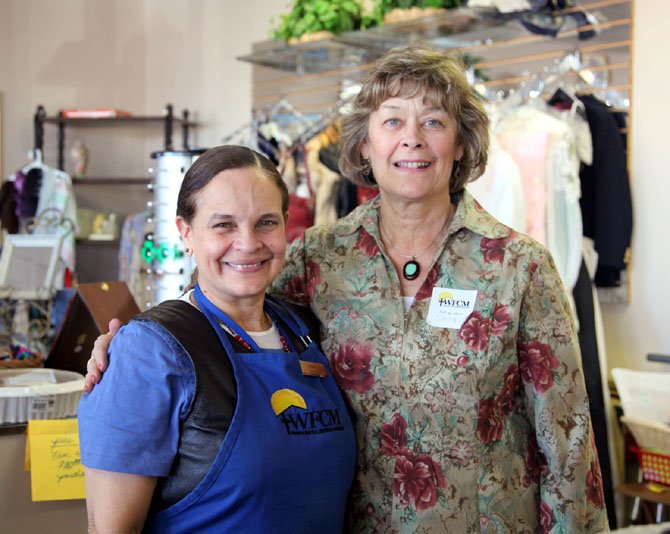 From left are WFCM thrift store manager Lillian Diaz and volunteer Cindy Allbright.

Stories this photo appears in:

WFCM celebrates 25th anniversary.
In 1987, a dozen churches in Centreville, Chantilly and Fair Oaks were inundated with people walking in and asking for food and money. Eventually, the pastors discussed it among themselves and devised a plan.