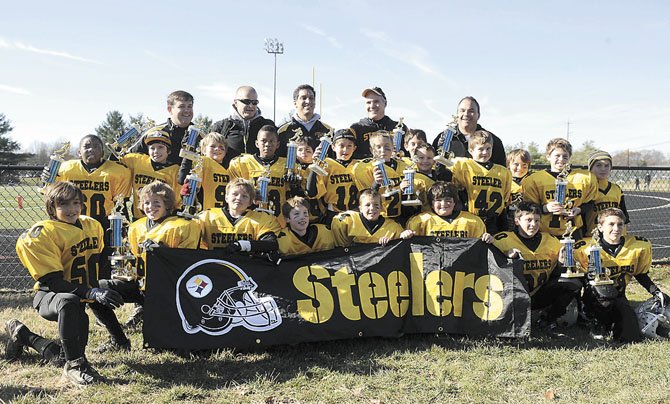 Dave Humiston's football team wins the championship Superbowl, played at Bullis School on Saturday, November 19, 2011, in Potomac, MD. (Photo by Leslie E. Kossoff/LK Photos)..
Stories this photo appears in:

State Champions
The Rockville Football League (RFL) Pony Steelers Team — a Potomac/Rockville group of mostly 9-year-old boys — recently won the Division 4 Maryland Youth Football State Championship.