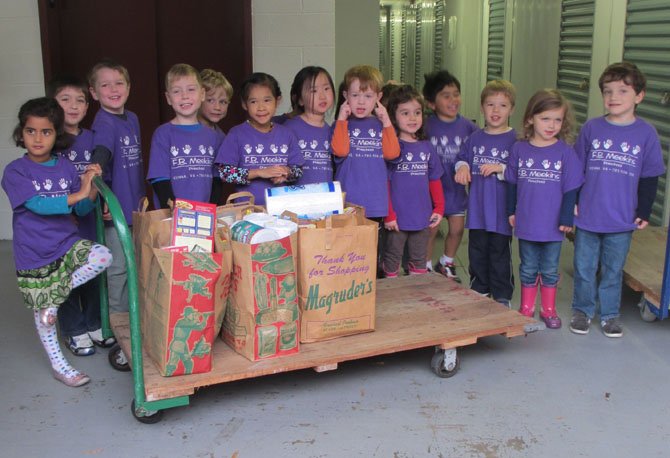 Meekins preschoolers on their way to Our Daily Bread's food storage pantry.
Stories this photo appears in:

F. B. Meekins Preschool partners with Emmaus Church to bring food and goods to Our Daily Bread pantry in Vienna.
To kick off the season of sharing, F. B. Meekins Preschool in Vienna partnered with Emmaus United Church of Christ to give its preschoolers an opportunity to share their good fortune and bounty with families less fortunate.