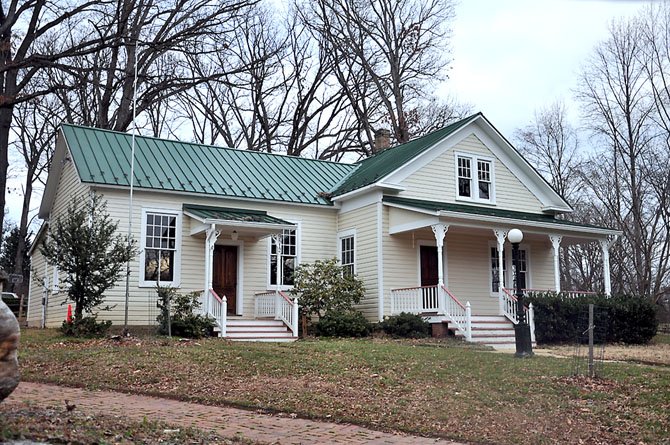 The Forestville Schoolhouse has been proposed for a possible Visitor's Center by a group of Great Falls community members.
Stories this photo appears in:

Community members come up with conceptual plan for Grange, schoolhouse.
Having historic properties such as the Grange and the Forestville Schoolhouse in Great Falls has become a bit of a mixed blessing for the community. On one hand, the properties represent living history, both are in the National Register of Historic Places, and are relics of a different age.