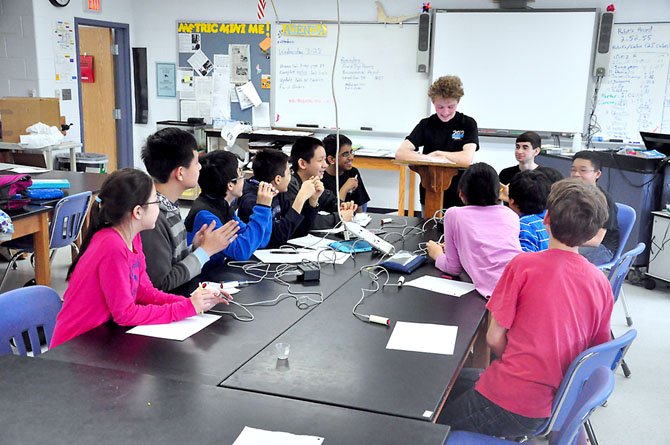 Longfellow Middle School eighth grader Ross Dempsey helps train members of the Longfellow Science Bowl team during a recent meeting. Dempsey is one of four eighth graders on the team that will compete in the National Science Bowl later this month.
Stories this photo appears in:
Four eighth graders headed to second straight nationals.
For four members of the Longfellow Middle School Science Bowl team, this year is another chance to compete in the National Science Bowl Finals. After winning the state competition for the second straight year, the four members of the team are studying up and are eager for their return trip to nationals.