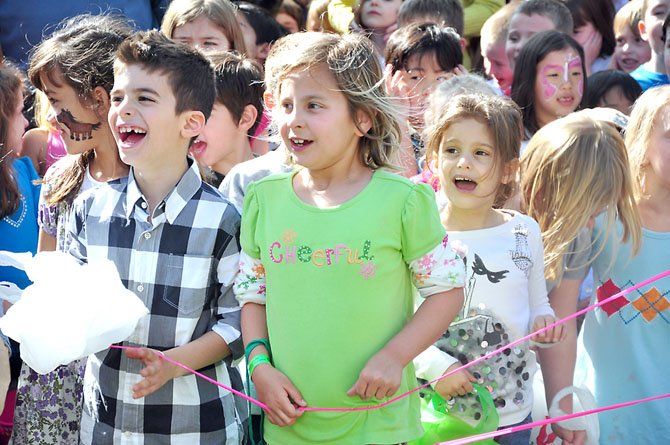 Children chant "We want eggs!" just before the start of the annual egg hunt in Great Falls Sunday, April 1.
Stories this photo appears in:

Optmist Club hosts annual Children's Spring Festival and egg hunt.
The Great Falls Village Green was littered with 7,000 brightly colored eggs Sunday afternoon. Most of the eggs were filled with candy, but 900 of them contained $10,000 worth of gemstones donated by Jorge Adeler of Adeler Jewelers.