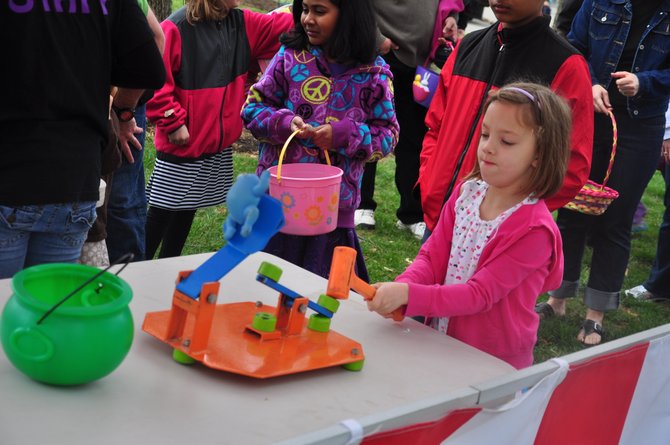 Sarah Culver, 7, plays a game during the Eggnormous Egg Hunt at Brown's Chapel Park Saturday, March 31.
Stories this photo appears in:

Community Center hosts annual Eggnormous Egg Hunt.
As children ages 1 through 9 gathered at Brown's Chapel Park in Reston Saturday morning, they separated themselves by age group and massed along the borders of several different roped off areas. The areas were filled with colored eggs, which meant that for many children, filling their baskets would come down to strategy.