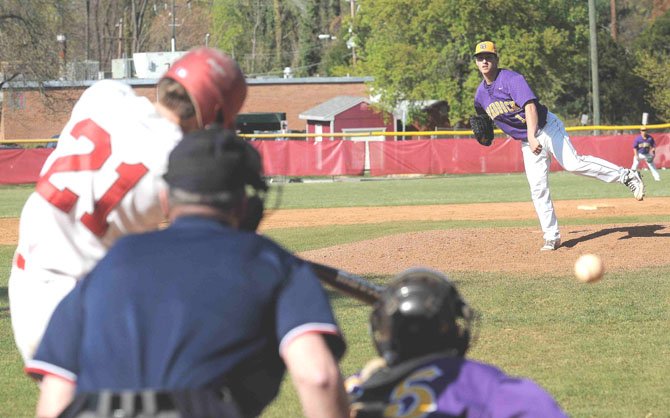 Lake Braddock pitcher Thomas Rogers struck out nine McLean batters in 4 1/3 innings during the teams' April 3 match-up.
Stories this photo appears in:

Bruin left-hander Rogers pitches well in defeat.
Regardless if one viewed the glass as half full or half empty, the Lake Braddock baseball team suffered its first loss of the season on April 3 and head coach Jody Rutherford was less than enthused with the Bruins' effort.