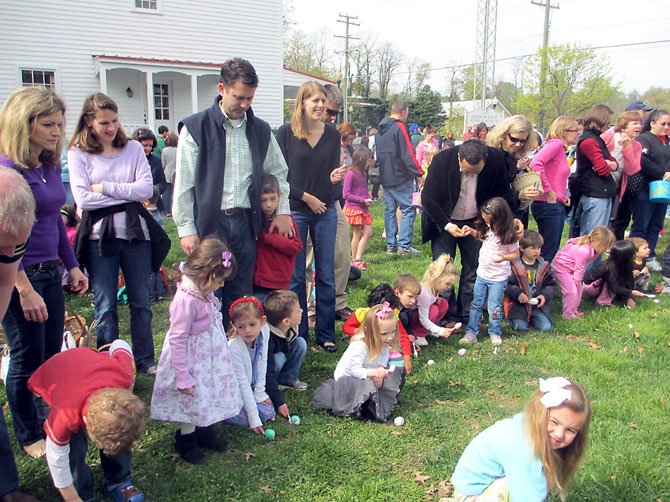 Really … rolling an egg with a spoon is harder than you'd imagine. The eggs zigged and zagged before reaching the "finish line."
Stories this photo appears in:

Finding, decorating and rolling eggs keep children busy on grounds of Freeman House.
Amid great fanfare, a rather large fuzzy, furry Easter bunny arrived at Freeman House grounds on March 31, kicking off the annual Easter egg hunt and roll sponsored by the Town of Vienna Parks and Recreation and Historic Vienna, Inc.