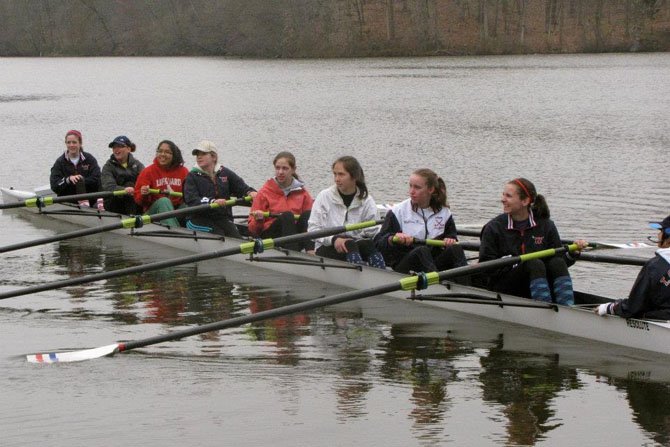 The T.C. Williams Girls Freshman 8 head out for a practice run before the Noxontown Regatta in Delaware on the morning of March 31. The Freshman 8 would go on to capture 1st place in their race later in the day. Members of the boat include (from right to left): coxswain Kathrina Policarpio and rowers Maeve Bradley, Kyra McClary, Maura Nakahata, Claire Embrey, Lynn Stevens, Ana Diaz, Rachael Vannatta and Zoe Gildersleeve.
Stories this photo appears in:
The T.C. Williams crew team traveled to the St. Andrew's School in Middletown, Del., on March 31 to compete in the Noxontown Regatta, a contest that saw the Titan rowers go up against some of the best boats in the Mid-Atlantic region and come home with three victories by the end of the day.