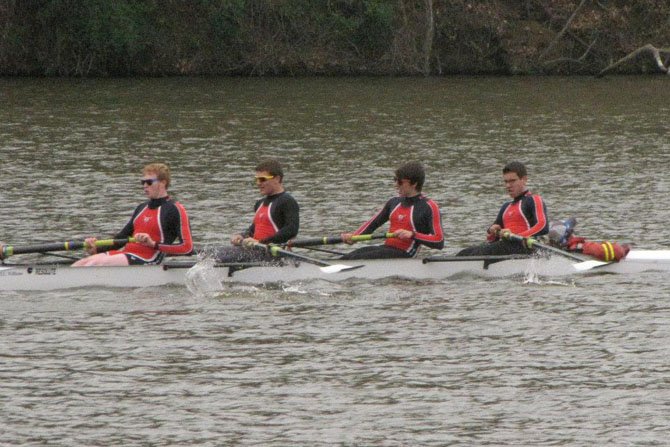 With their oar blades rising up from the water in perfect unison, the T.C. Williams boys' varsity 4 sprint toward the finish line on their way to an overwhelming victory at the Noxontown Regatta in Delaware on March 31. Members of the boat include (from left): rowers Cameron Pattisall, Madison Weitekamp, Henry Anderson, Greg Montenegro and coxswain Mark Comey.
Stories this photo appears in:
The T.C. Williams crew team traveled to the St. Andrew's School in Middletown, Del., on March 31 to compete in the Noxontown Regatta, a contest that saw the Titan rowers go up against some of the best boats in the Mid-Atlantic region and come home with three victories by the end of the day.