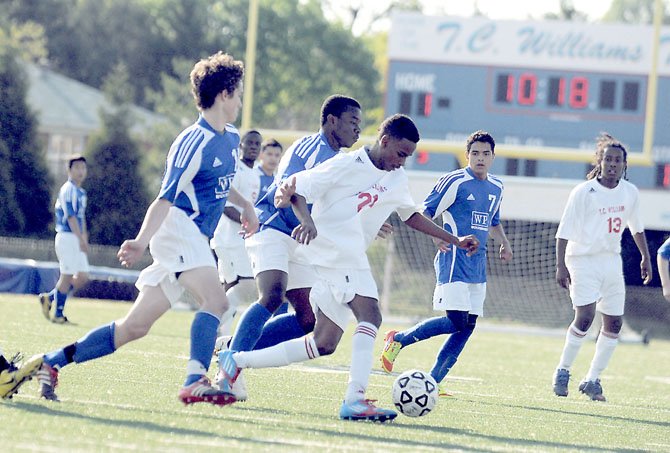 The T.C. Williams crew team wrapped up a week of two-a-day practices over spring break by holding a time trial and an intra-squad scrimmage on April 7 at the Dee Campbell Boathouse in Old Town.
Stories this photo appears in:

Titans score five goals in Patriot District opener against West Potomac.
The T.C. Williams boys' soccer team had struggled to capitalize on scoring opportunities early in the season, managing just six goals in five games en route to a 0-4-1 record. Against the Wolverines on April 10, the Titans found several ways to get the job done.