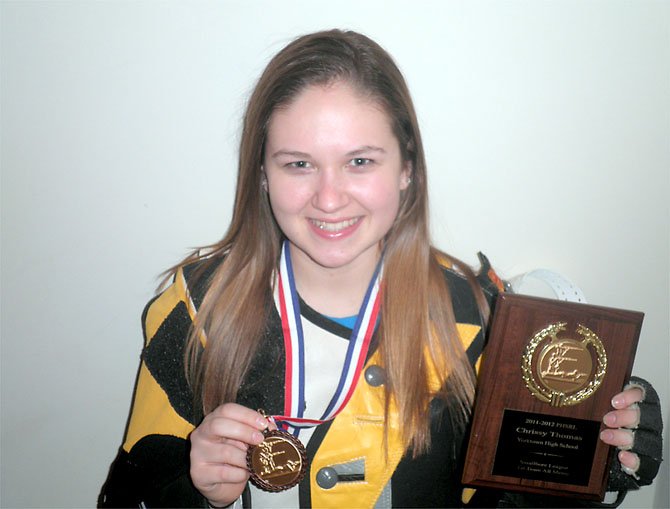 Chrissy Thomas with her medal for third place Potomac Rifle League and plaque naming her to the First Team All-Met.

Stories this photo appears in:

Christian "Chrissy" Thomas, a junior at Yorktown High School in Arlington, has qualified and received an invitation to shoot in the National Junior Olympic Rifle Championship to be held in Colorado Springs, Colo., April 13-18. She will compete in the small bore category.