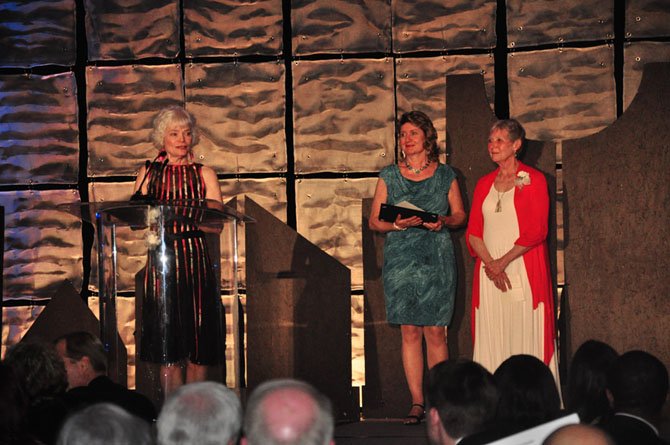 From left, Anne Strange, Karen Hale and Jean Boston, founders of Graceful Spaces, accept their Best of Reston award Thursday, April 12 at the Hyatt Regency Reston.
Stories this photo appears in:

Reston Interfaith, Greater Reston Chamber of Commerce hosts annual awards gala.
The annual Best of Reston awards recognized four individuals, two organizations and two businesses Thursday, April 12 at the Reston Hyatt. Reston Interfaith and the Greater Reston Chamber of commerce host the awards, which celebrated their 21st year.