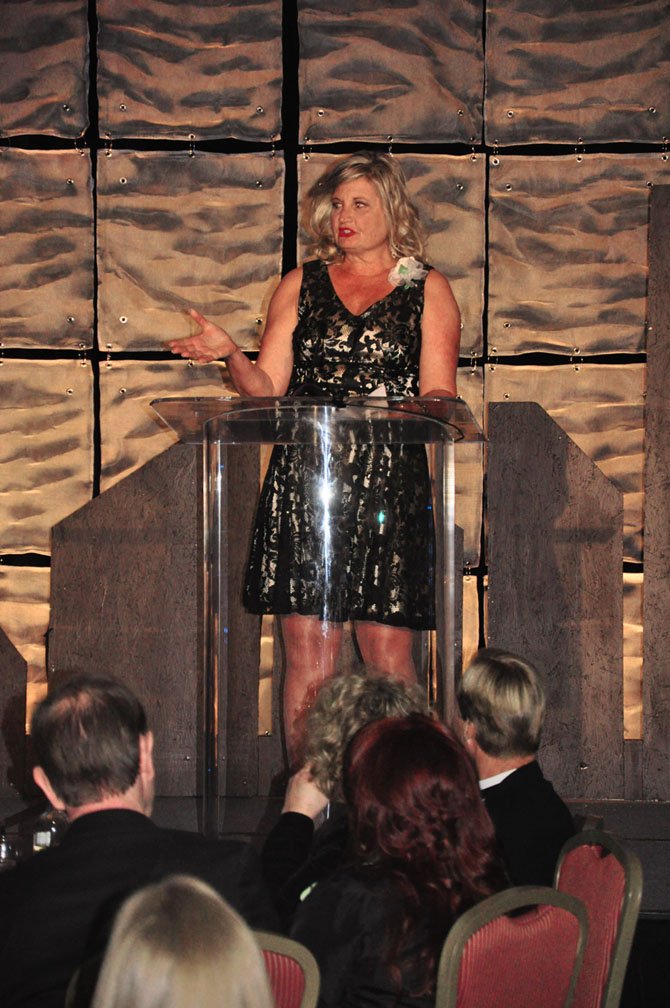 Kathy Brennan, owner and director of Wee Play, is named Best of Reston for her efforts providing children's activities to families at the Embry Rucker Community Shelter.
Stories this photo appears in:

Reston Interfaith, Greater Reston Chamber of Commerce hosts annual awards gala.
The annual Best of Reston awards recognized four individuals, two organizations and two businesses Thursday, April 12 at the Reston Hyatt. Reston Interfaith and the Greater Reston Chamber of commerce host the awards, which celebrated their 21st year.