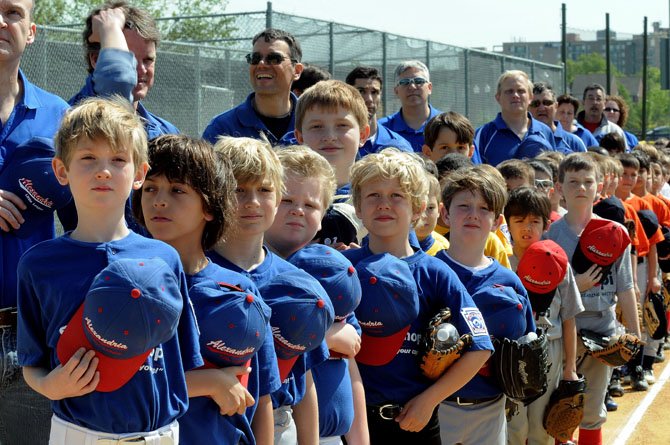 The players, coaches and managers remove their caps for the playing of the National Anthem.

Stories this photo appears in:

Twenty-five teams took the field at Simpson Field for the annual Alexandria Little League opening day ceremony Saturday morning, April 14. League president Bill Gehrig introduced the teams as they paraded onto the field. Majors commissioner Rusty Rhodes and his two sons led the players in reciting the Little League Pledge.