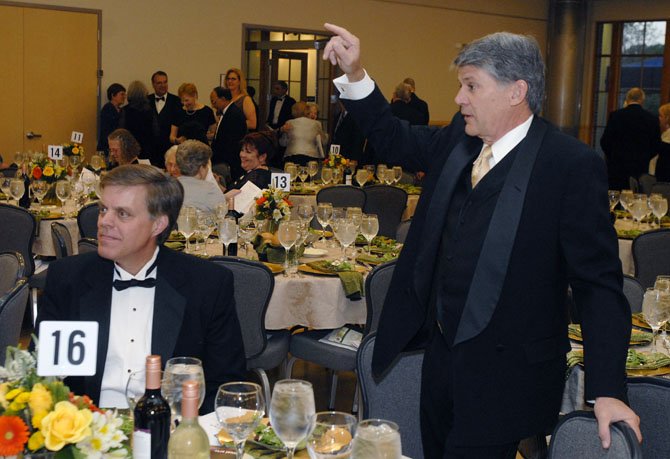 Fairfax Mayor Roger Lederer mingles with guests during the annual City of Fairfax Mayor's Ball on Friday evening at the Sherwood Community Center.
Stories this photo appears in:

City of Fairfax Mayor's Ball attracts hundreds.
Hundreds of people gathered at the Sherwood Center on Friday, April 20 to attend the 2nd Annual Mayor's Ball, and to celebrate the opening of the 27th year of Fairfax Spotlight on the Arts Festival.