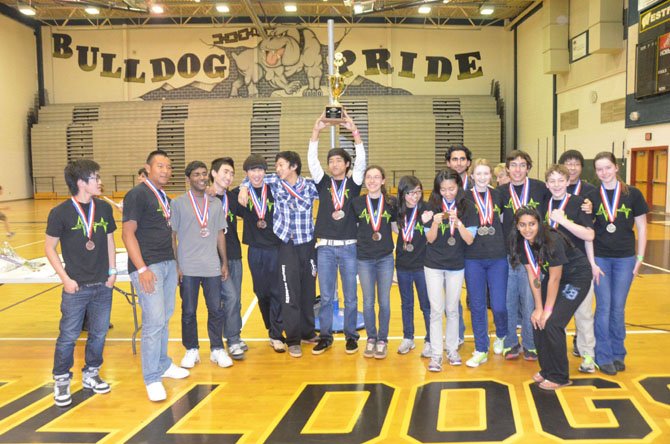 A team of 19 students from Langley High School finished first place, statewide, at the Virginia Science Olympiad. Among those taking part from Langley were Joao Ascensao, Julia Casazza, Ryan Cheng, Saba Eskandarian, Noah Flaxman, Alex Hurr, Na He Jeon, Alan Kai, Dana Kazerooni, Gene Kim, Jaisohn Kim, Liana Kramer, Calvin Li, Kelvin Niu, Debbie Pan, Paige Piszel, Aishvar Radhakrishnan, Vaibhavi Silamgari and Timothy Tsai. Faculty sponsor is Leah Puhlick.
Stories this photo appears in:

Langley High School's Science Olympiad team won first place in Division C (grades 9-12) at the Virginia Science Olympiad state competition, held April 14 at Westfield High School.