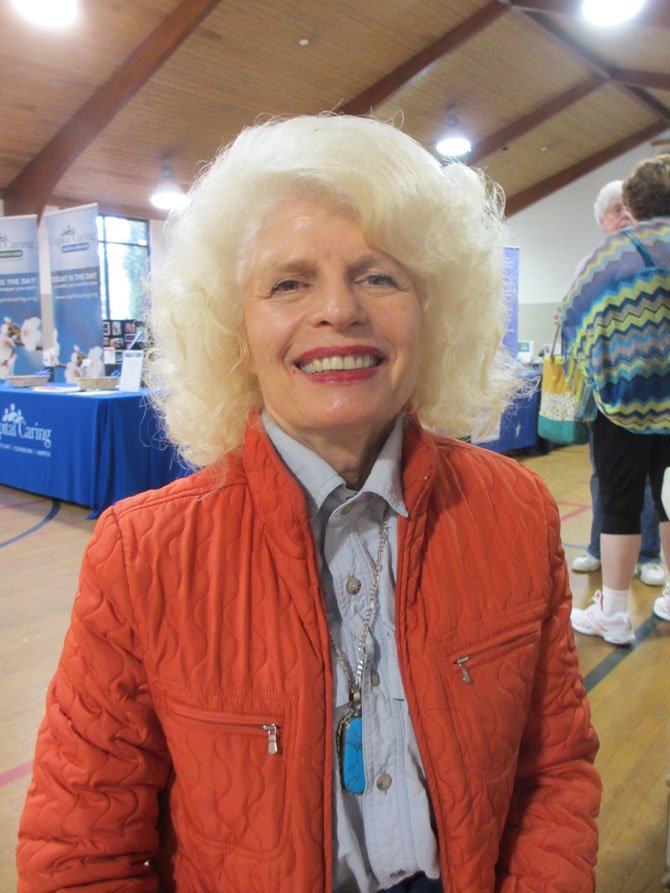 "By exercising. I do yoga and I walk. I go to the gym, at least four times a week. Walk in my neighborhood. I also do stretching exercises.
"I'm very particular about my foods. I eat a lot of whole foods, and I do pay attention to my food and weight. I've started to meditate. I like to travel, just got back from Cabo and Tucson. I hiked in Tucson. And I like to dance, too."

Stories this photo appears in:

Shepherd's Center of Oakton-Vienna and the Town of Vienna partner to host wellness exhibitions.
"Baby Boomers and Beyond" were introduced to the broad diversity of health and wellness services offered in the Vienna area at the health fair sponsored by the Shepherd's Center of Oakton-Vienna [SCOV] and the Town of Vienna Department of Parks and Recreation. From health care navigation to dancing to Latin music, the four-hour exhibition on April 21 at the Vienna Community Center focused on the wellness needs of the area's senior population.