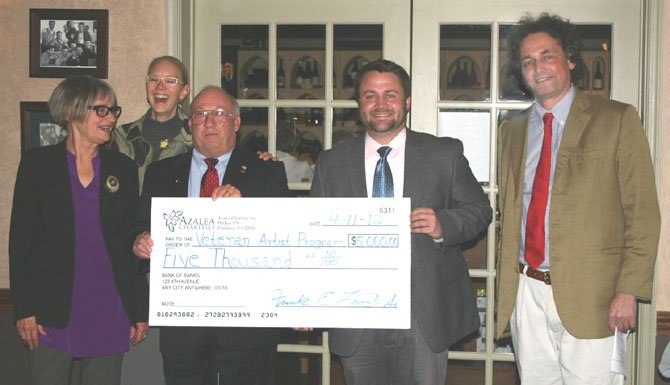 Azalea Charities presents a check for $5,000 to the Veteran Artist Program. From left are Andrea Hull, Arts and Military Festival Assistant Project Coordinator/Documentary Film Editor, Veteran Artist Program; Jane Milosch, Director of Provenance Research Initiative, Office of the Undersecretary for History, Art and Culture, Smithsonian Institution; Frank Lasch, Chairman and Founder of Azalea Charities; BR McDonald, Founder-Director of the Veteran Artist Program, and Duke Leopold d'Arenberg.
Stories this photo appears in:

HSH Duke Leopold of Arenberg, CEO of the Arenberg Foundation, joined local supporters of Aid for Wounded Warriors to tour the new Fort Belvoir Community Hospital, the Department of Defense's new, state-of-the-art medical facility.