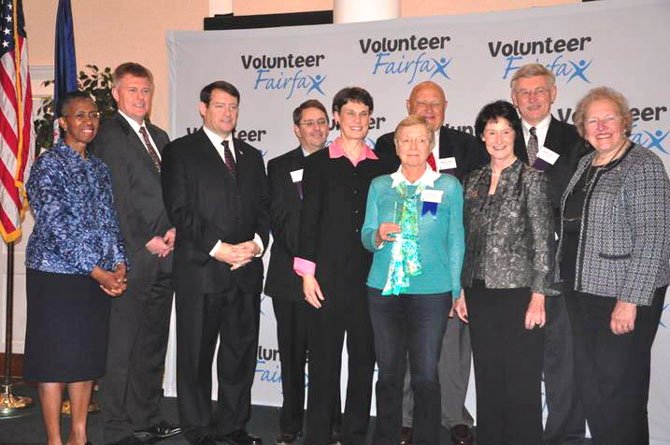 Members of the Fairfax County Board of Supervisors present Vivian Morgan-Mendez with a Fairfax County Government Volunteer award for her efforts coordinating more than 600 volunteers at Vienna's Nottoway Park.
Stories this photo appears in:

John Dapogny receives Lifetime Achievement award and Vivian Morgan-Mendez a Fairfax County Government Volunteer award.
For more than 15 years, John Dapogny of Vienna has been the "ambassador" of Homestretch. His passion for the mission to help homeless families throughout Fairfax County is evident to everyone he meets. By serving on every board committee, he has been a strong contributing partner to the success and growth of Homestretch over the years.