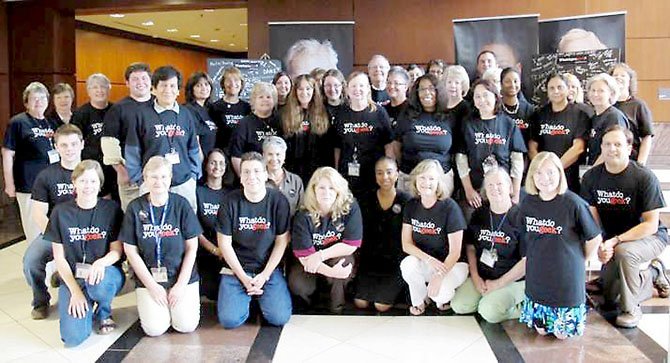 Staff members from Fairfax County Public Library administrative offices and Access Services branch pose in front of the "Geek the Library" display in the Government Center on Tuesday, July 31, officially designated as "Geek the Library Day." Edwin S. Clay III, library director, is in the middle of the back row.
Stories this photo appears in:
Library launches novel campaign to get people talking.
Ruth geeks fairy tales. Katie geeks wildlife. Benjamin geeks hobbits.