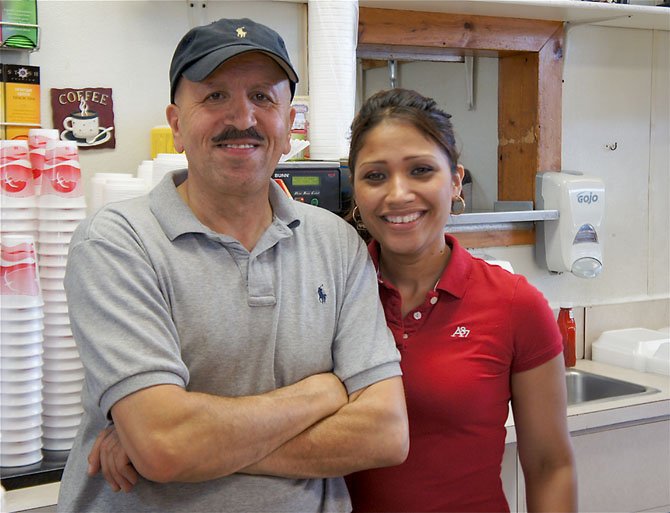 J&S Bakery and Deli owner Khaled Abourakty and employee Belinda Carcamo. Abourakty has owned the restaurant since 1995. He said he was pleased to offer his location for the real estate outreach "charla." "This place has become something of a community center, not just a place for coffee and a meal," said Abourakty.
Stories this photo appears in:
Helping immigrants to find American Dream and not 'American Nightmare.'
Mario Rubio and his family came to the United States in 1979 from Peru in search of the American Dream.