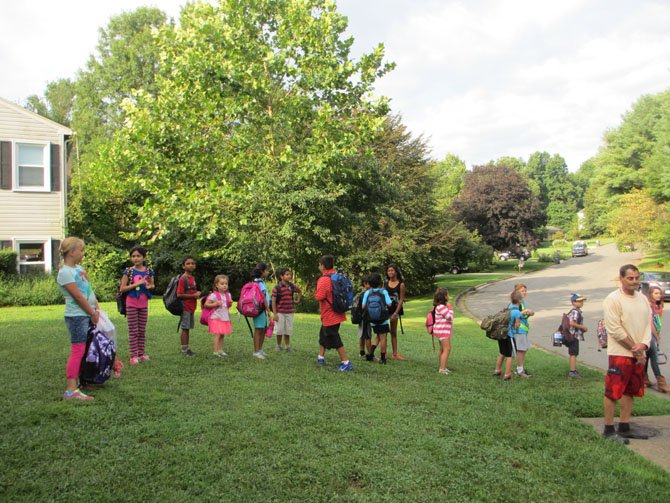 Evidently, years of training paid off …. as the bus appeared at the top of the hill, Westbriar students lined up with no adult direction.

Stories this photo appears in:

Fairfax County Public Schools began school year on Tuesday, Sept. 3.
If any of the children waiting at a Westbriar Elementary School bus stop had first-day-of-school jitters, no one showed them. The kids intuitively lined up as the bus approached the stop as parents waved good-bye. The children were excited; parents marked another passage in their children's lives.