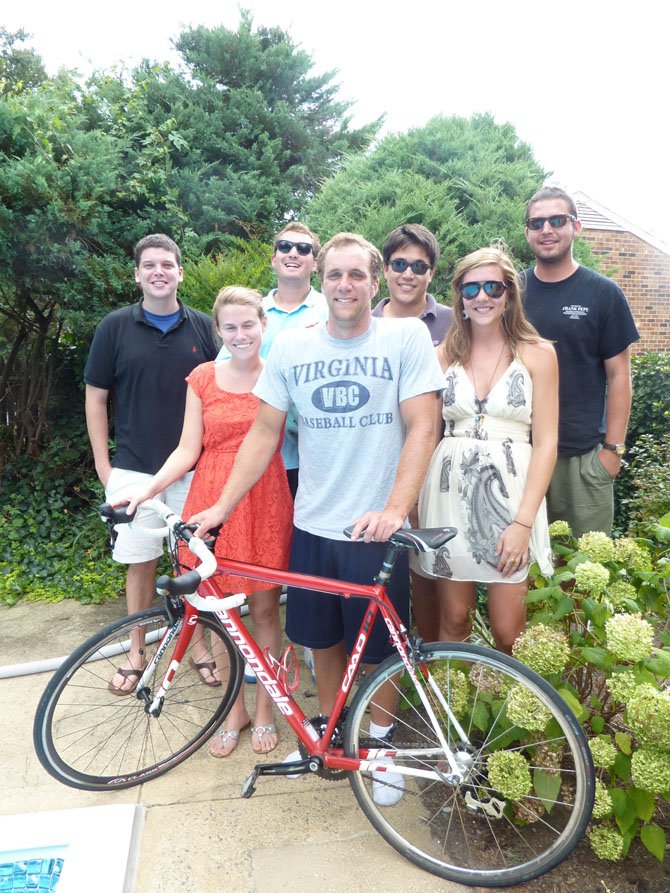 Louis Barnett, center, is surrounded by fellow T.C. Williams High School graduates and childhood friends at his Alexandria home after completing a 4,000-mile charity bike ride. With him are Mike Lawrence, Katie Parkinson, Brett Sirois, Jack Cooper, Lindsay Smith and Robert Purdy.
Stories this photo appears in:

T.C. grad cycles 4,000 miles for disability awareness.
As the strains of Bruce Springsteen's "Born in the USA" blared out over crowd, more than 50 friends, family members and fellow T.C. Williams graduates gathered on the West Lawn of the U.S. Capitol Aug. 5 to watch Alexandria's Louis Barnett cross the finish line in the 25th Annual Journey of Hope bike ride across America.