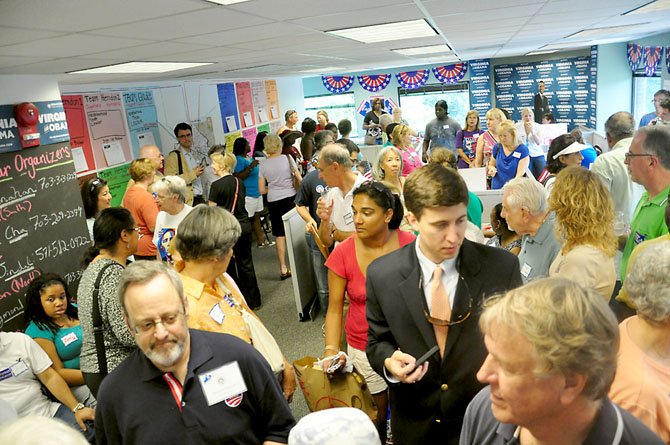 Volunteers celebrate the opening of the Obama campaign office in Reston on Saturday, Aug. 4.
Stories this photo appears in:

Office will coordinate volunteers for Herndon, Reston area.
Dozens of volunteers and supporters for the campaign to re-elect Barack Obama opened the new Herndon-Reston office on Reston Parkway, Saturday, Aug. 4, one of six offices opened on the president's 51st birthday in the Northern Virginia area.