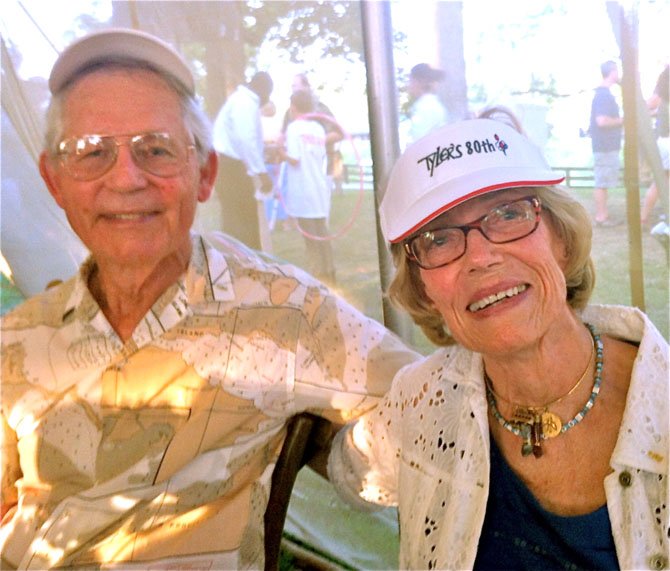 Tyler and Bess Abell share lunch with friends at his birthday celebration, while behind them, friends chat and watch the children try their skills at the hula-hoop.

Stories this photo appears in:

Tyler Abell's Merry-Go-Round Afternoon
Tyler turning 80? No way. But, here we were, at a birthday party featuring everything but a performing horse, although there were plenty in the pastures, and there he was, Tyler wearing a cap with the number 80 and the letters WFM — had to be a radio station.