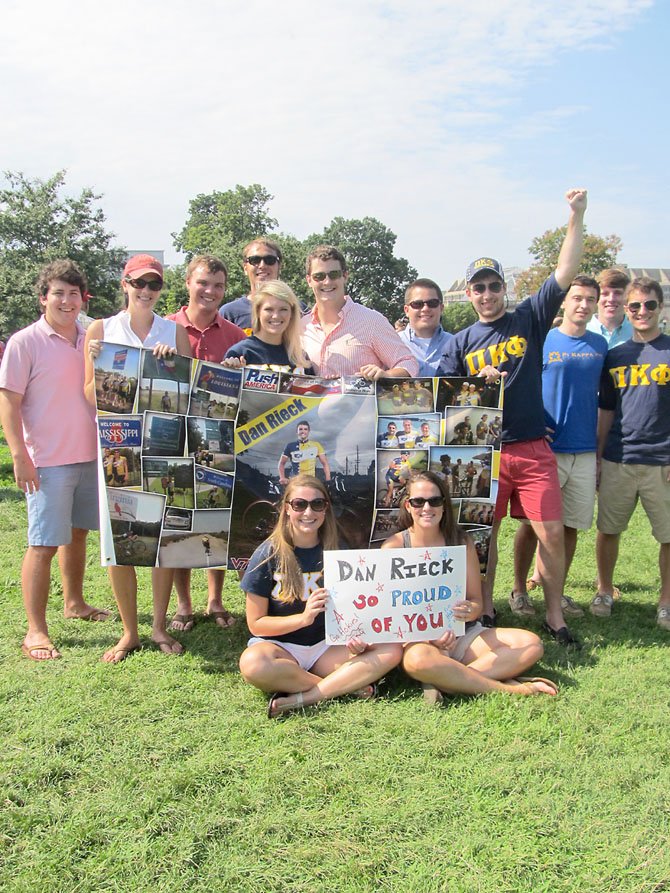 Friends and fellow Hokies hold up a banner and signs to greet Dan Rieck during a celebration and parade held on the west lawn of the U.S. Capitol, Sunday, Aug. 5. Rieck, a Virginia Tech senior, was among one hundred cyclists selected to complete a 3,645-mile journey to raise money and awareness for people with disabilities through Push America's annual Journey of Hope cross-country bike trek. Rieck's girlfriend, Catherine Hamner (sitting, right) said she was proud of his accomplishment.
Stories this photo appears in:

Burke man bikes cross-country with fraternity to raise awareness for people with disabilities.
Dan Rieck, a senior at Virginia Tech, just had the best summer of his life.