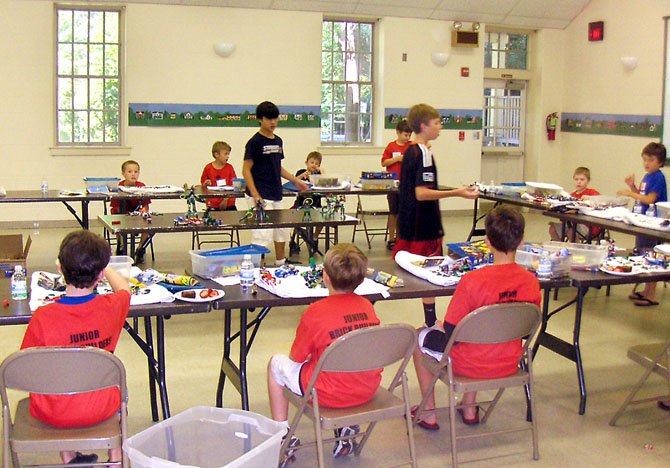 Standing, from left, Evan Cater and Cam Meyer explain LEGO building techniques to the young campers.

Stories this photo appears in:

Children attend LEGO camp in Clifton
Sure, LEGOs are child's play—but they're also much more. And Clifton's Cam Meyer, 15, recently shared his knowledge of what these colorful building pieces can do during a LEGO camp held in the town's meeting hall.