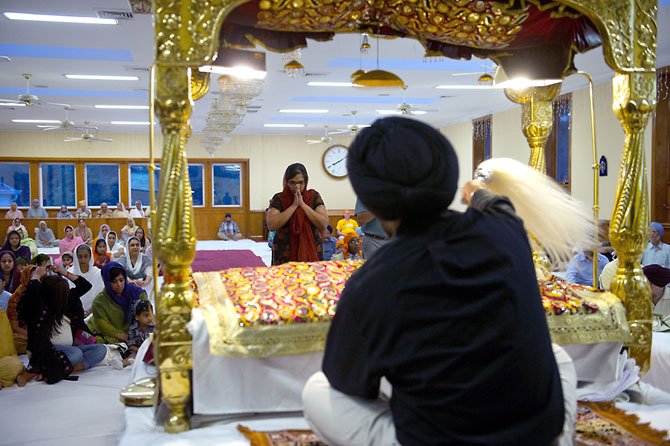 A priest conducts a formal gurdwara service at the Fairfax Station Sikh temple on Aug. 9. The service includes the singing of hymns and recitations from the Guru Granth Sahib, Sikhism's Holy Scriptures. The book, more than 1,400 pages long, rests on a platform under a gilded canopy.
Stories this photo appears in:

Fairfax Station Sikh temple holds candlelight vigil to honor victims of Wis. shootings.
It was an evening of unity, resilience and hope as more than 300 people of all faiths gathered for a candlelight vigil at the Sikh temple in Fairfax Station on Thursday, Aug. 9, less than a week after a gunman opened fire at a Sikh temple in Wis., killing six and injuring three.