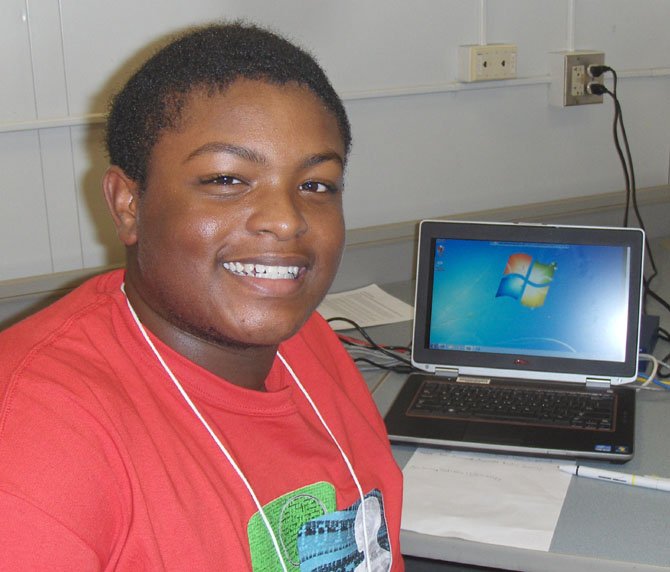 Westfield High sophomore Mohamed Robertson at his computer during class.

Stories this photo appears in:

Students participate in Cybersecurity camp at Chantilly.
"Northrop Grumman is the largest cybersecurity provider to the federal government," said corporate spokeswoman Marynoele Benson. And the company sent instructors to Chantilly to develop the camp's curriculum, teach the classes and run the challenges.