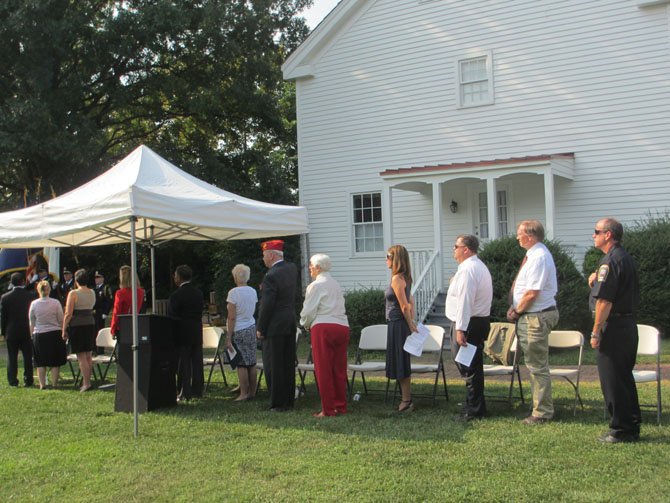 Stories this photo appears in:

Town, American Legion Post 180, pay tribute to lives lost on September 11, 2001.
On a hot and humid September 11, 2013, people in Vienna—as they did in towns and cities across America—reflected on the horrific terrorist attack that altered the lives of Americans from that date forward 12 years ago. More than 3,000 innocent human beings lost their lives when jetliners slammed into the World Trade Center twin towers, the Pentagon and a field in Pennsylvania. Patriot Day pays tribute to lives lost, lives impacted and to the living who put themselves in harm's way to protect the nation.