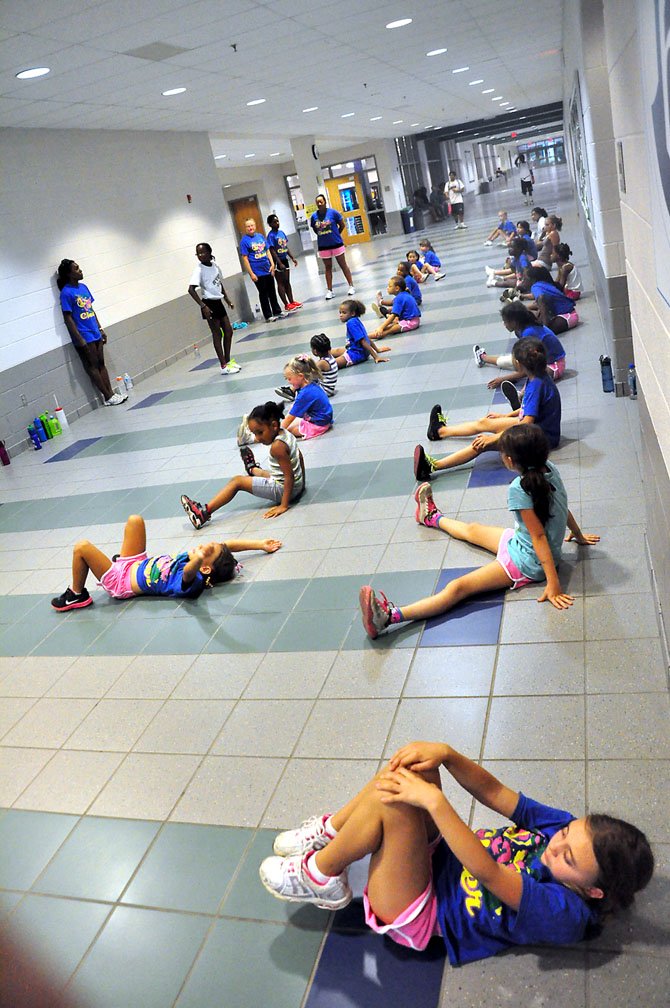 Reston Youth Cheer, a cheerleading organization that performs at local competitions, parades and Reston Youth Association football games, practices at South Lakes High School.
Stories this photo appears in:

Youth cheerleading group performs at competitions, RYC football games.
Reston Youth Cheer, an organization that allows girls to learn how to become cheerleaders, has kicked off their latest season, with summer practices beginning Tuesday, Aug. 7. The group, which features cheerleaders as young as kindergarten age, practices at Langston Hughes Middle School.