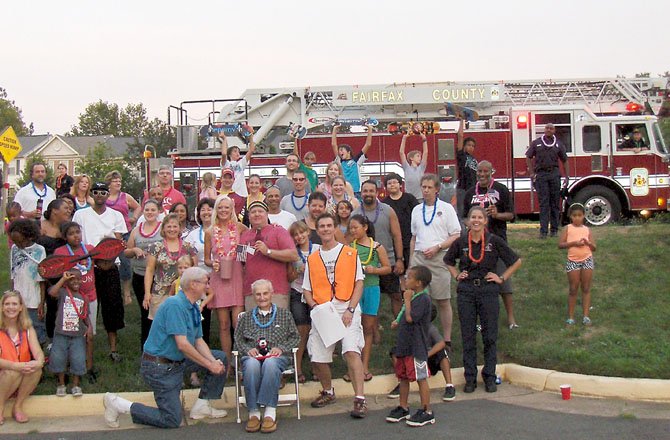 A group shot of residents and Station 38 firefighters at Belcher Farm and Beaumeadow Court. Sheree Glaze and Clint Crawford (in center, in cap and holding flag) organized this block's party with Bill Worthington.
Stories this photo appears in:

Neighbors, firefighters and police celebrate National Night Out.
It could have been just an ordinary Tuesday night — families eating quiet dinners in their homes, behind closed doors. But instead, last Tuesday, Aug. 7, residents of Centreville's Sully Station II community joined together in four neighborhoods for outdoor block parties.