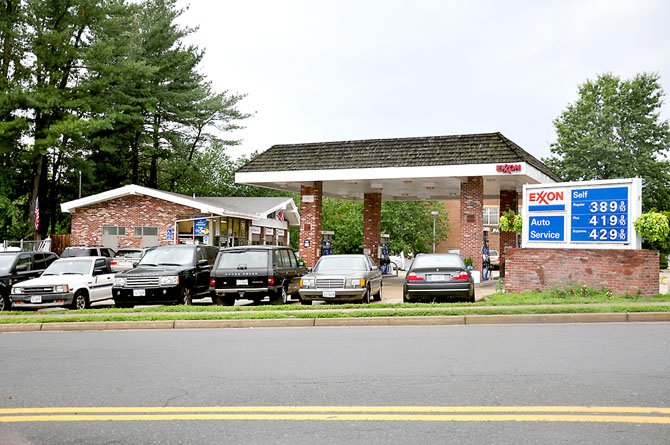 The Exxon station at the intersection of Georgetown Pike and Walker Road will have its fuel tanks removed Sept. 1 and will close by February, leaving the adjacent Shell station as the only gas station in Great Falls.
Stories this photo appears in:

Community concerned about losing one of two gas stations, TD Bank preparing application for site.
The Exxon station at the corner of Walker Road and Georgetown Pike will cease pumping gas Sept. 1, and will cease all operations by March of next year. Starting Sept. 1, the underground fuel tanks will be removed, which will cease pumping gas. The current service operator will maintain services until February 2013, then they will move to the Shell service station across the street.