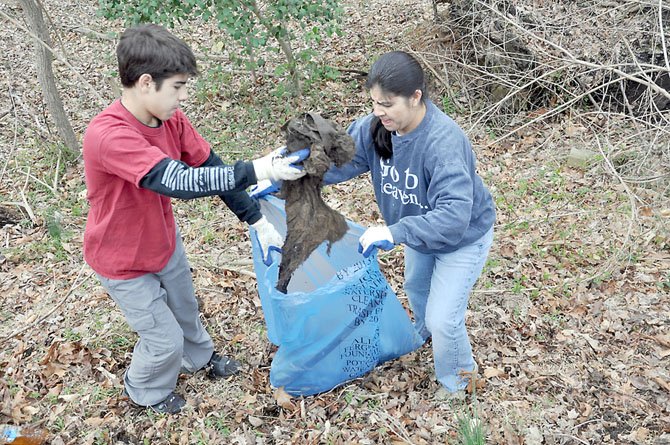 Georgette McKee and her son Maxwell, an eighth grader at Cooper Middle School, pick up trash along Georgetown Pike.
Stories this photo appears in:

Comprehensive plan, community involvement, designed to keep semi-rural character.
With an area of just under 18 square miles and one of the lowest densities in the county, Great Falls is designed to have a semi-rural character. The Great Falls Citizens Association, a non-partisan committee made up of residents, has as a primary goal to "preserve the historic, low density semi-rural character of Great Falls and its natural resources."