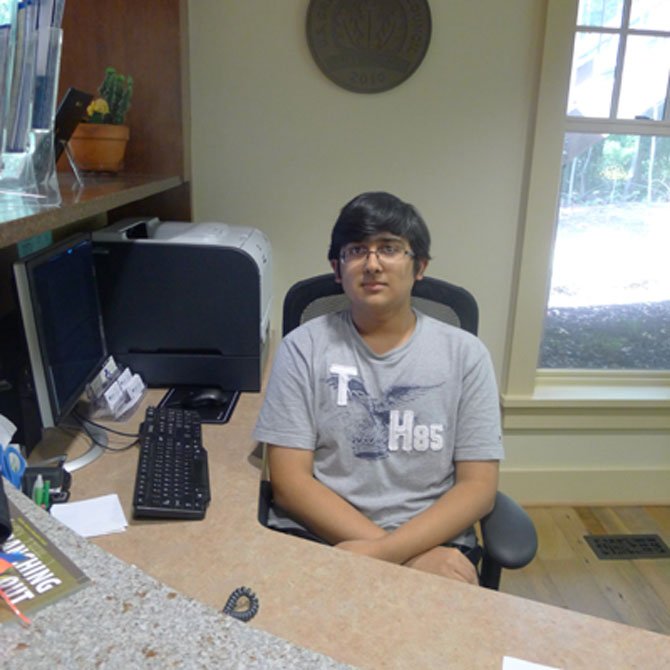 Syed Muzzammil Mehdi is volunteering at the Walker Nature Education Center this summer.
Stories this photo appears in:

Reston residents discuss their favorite places, activities.
Linda Holloway, a resident of Reston since 1970, calls herself "a very part-time bookseller and a full-time lover of books," as she stands in front of the cash register at the Reston Used Book Shop at Lake Anne. It may come as a surprise to longtime residents of Reston, but "many people don't know where we are," said Holloway. Even so, "I love the whole Lake Anne area. It's where it all started…it's a cool place and I feel like I've come home," said Holloway.