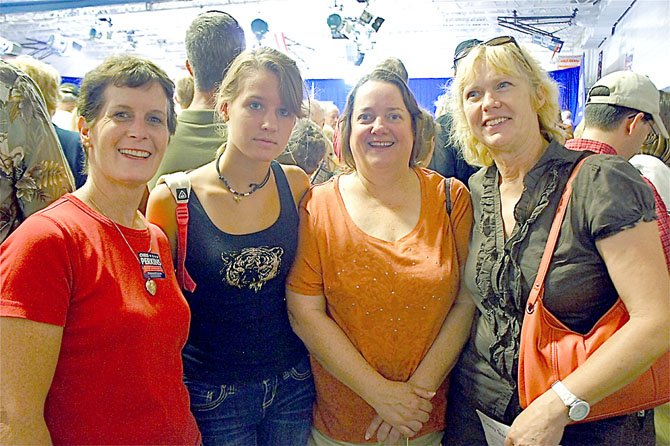 Neighborhood Watch: From left—Ellen King, daughter Anna King, Mary Mohl and Silvia Nutbrown. These Springfield neighbors came to the rally together. Ellen and Silvia are already confirmed supporters. Mary says she is still "fact-finding." Anna is starting her freshman year at West Springfield High.
Stories this photo appears in:

GOP Victory Rally with VP candidate Paul Ryan fills West Springfield HS Auditorium.
"I'm here because I'm tired of looking for my career. I hope this ticket and these people can make a difference and give us job opportunities." That's why Jay H. from Herndon says he drove all the way to attend the GOP Victory Rally at West Springfield High School on Friday, Aug. 17, featuring VP candidate Paul Ryan on his campaign swing through Virginia. A 2011 graduate from a local college with a degree in business, Jay says he has been looking for "something more than a job in retail" since then.