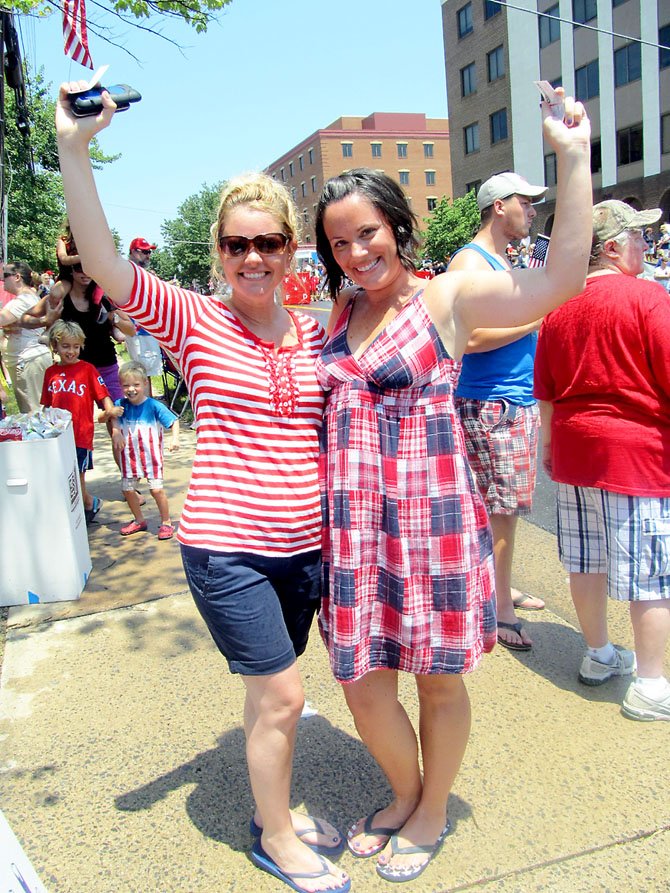 Sisters Jennifer Loeb (right) and Kerry Petrauskas danced to Cotton-Eyed Joe during the City of Fairfax's annual Old-Fashioned Fireman's Day event on July 4. Part of the city's Independence Day celebration, the Fireman's competition includes games, festival food and getting drenched with fire hoses.
Stories this photo appears in:
A sampling of some of the cherished, annual events of the county.
Upcoming events in the county.
A sample of attractions the area offers.
The miniature Central Pacific Huntington steam engine at Burke Lake Park has been a popular ride for 40 years.