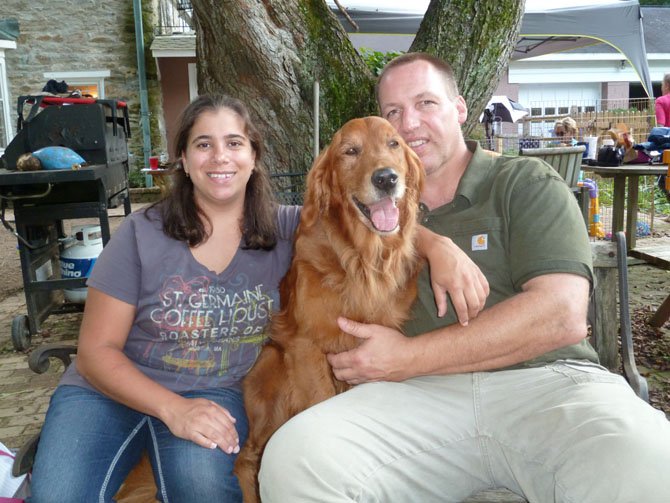 Molly Morelli, dog program director, and Rick Yount, executive director of Warrior Canine Connection.

Stories this photo appears in:

Dog-training program helps veterans.
Deb Weber of Weber's Pet Supermarket in Herndon wants everyone to "Send in the dirty dogs." Her mission is to help non-profits raise funds—the pet supply store has built three state-of-the-art stainless steel self-service pet bath tubs and thus, during inclement weather, pet owners can scrub their favorite furry friend. The cost per bath is $16—and Weber donates $10 from each bath to help charities with their mission. Warrior Canine Connection will be the charity receiving the funds generated from the pet baths from Dec. 17 through Jan. 5.

Warrior Canine Connection program also helps trainers.
Before Marine Sgt. Jon Gordon became involved in training service dogs for his fellow wounded warriors, he slept little more than 5 hours a week. He seldom spoke with anyone and rarely left his home except for treatment sessions. He had been kicked out of group therapy sessions time after time, and was unable to participate in his young daughter's life.