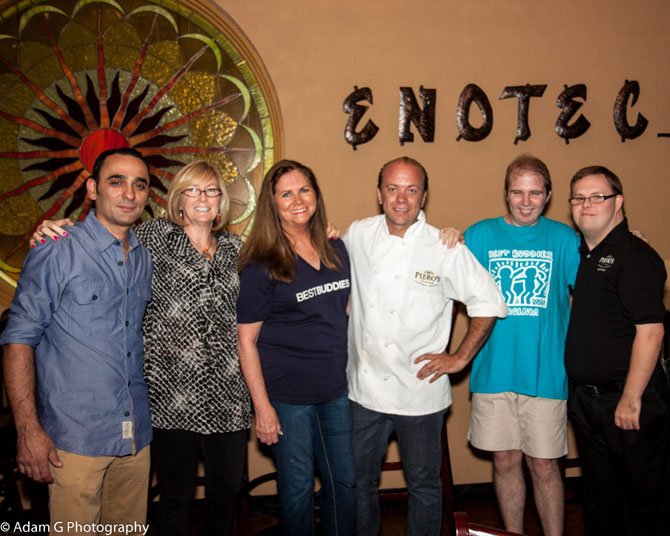 From left are Benny Geruardi, Mary Jane Gutkowski, Gina Latcheran, Gian Piero Mazi, Ryan Gutkowski and Eric Latcheran.
Stories this photo appears in:

Event scheduled for Sept. 16.
Piero's Corner Italian Restaurant will host a Best Buddies fund-raiser Sunday, Sept. 16, at 5 p.m. for its busboy, Eric Latcheran of Chantilly, and his friend Ryan Gutkowski of Clifton. The restaurant is at 9959 Main St. in Fairfax.