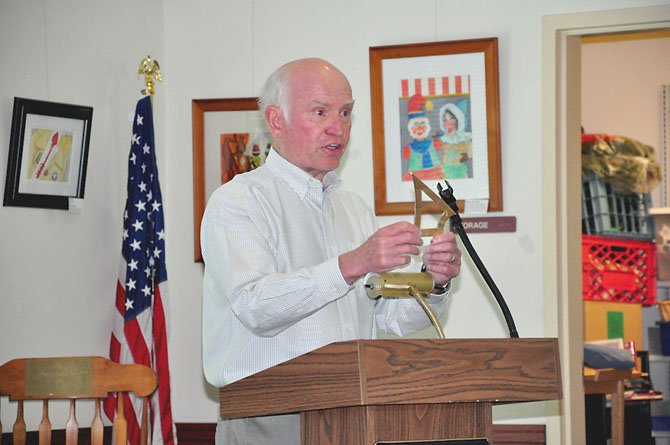 Roger Bailey, a sundial designer, speaks at the Great Falls Library Aug. 15 about a replica sundial he hopes to build at Observatory Park in Great Falls.
Stories this photo appears in:
Sundial designer speaks at library on dial proposed for Observatory Park.
While most of the tools available at Observatory Park at Turner Farm are designed to look upward, there are plans for additional features on the ground as well. The Analemma Society, which hosts programs and facilities at Observatory Park, is raising funds to build a second sundial.