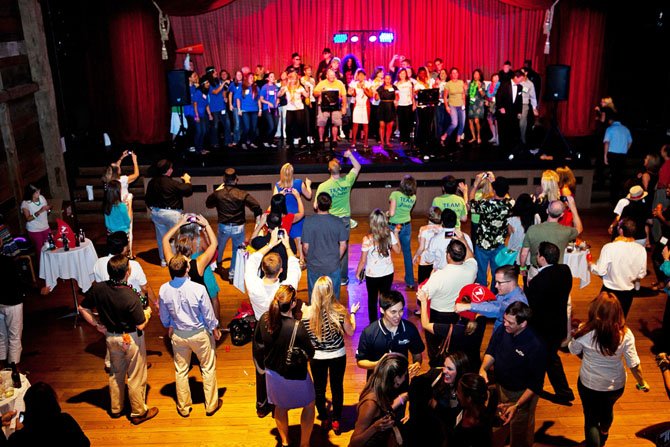 Attendees were so enthusiastic about the event, all the teams took the stage together at the end of the night to sing "Summer Nights" from Grease.
Stories this photo appears in:

$1 million raised for Fairfax County Public Schools Education Foundation.
Listen, baby… "Ain't no mountain high. Ain't no valley low. Ain't no river wide enough, baby. If you need me, call me. No matter where you are. No matter how far."