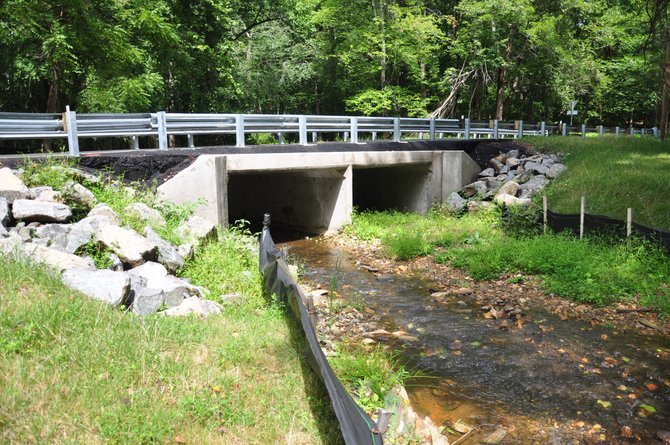 A temporary bridge and box culvert built on Beach Mill Road over Nichols Run. VDOT had proposed to close and build the new, permanent bridge starting this month, but moved it back to June 2013.
Stories this photo appears in:
Replacement of temporary bridge will begin June 2013.
The Virginia Department of Transportation has postponed the scheduled replacement of the bridge over Nichols Run on Beach Mill Road. Originally scheduled to close from Aug. 13 to December, construction has been pushed back, and will start after the 2012-13 school year lets out.