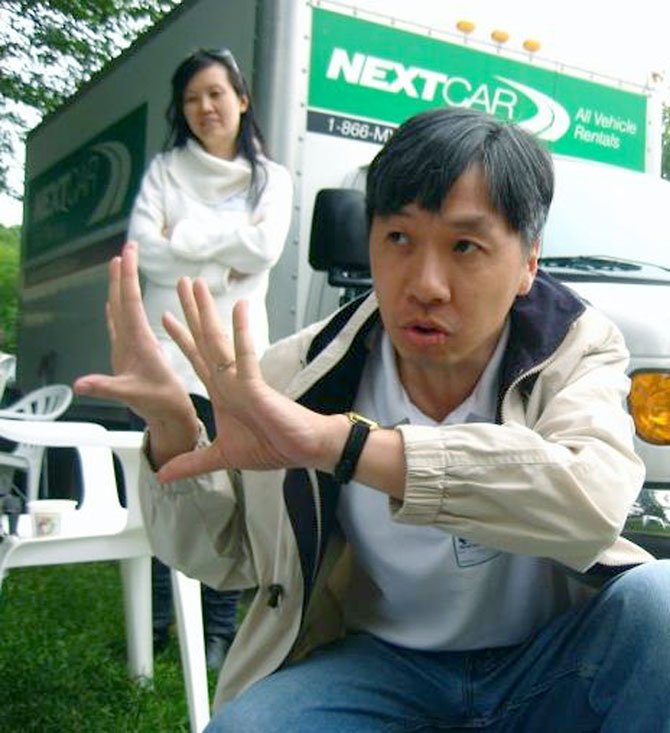 Director Donald Leow, a resident of Clifton, at work filming "The Senior Prank" movie.
Stories this photo appears in:
Local talent recruited for "The Senior Prank."
The community has rallied together behind the new local film in progress "The Senior Prank." Director Donald Leow, who also directed previous film "For the Glory," has brought in cast and crew from all over the country, while recruiting local talent for his film as well. Many members of the Fairfax community have gathered to be extras, show their talent on screen, help with tech, or just support the film.