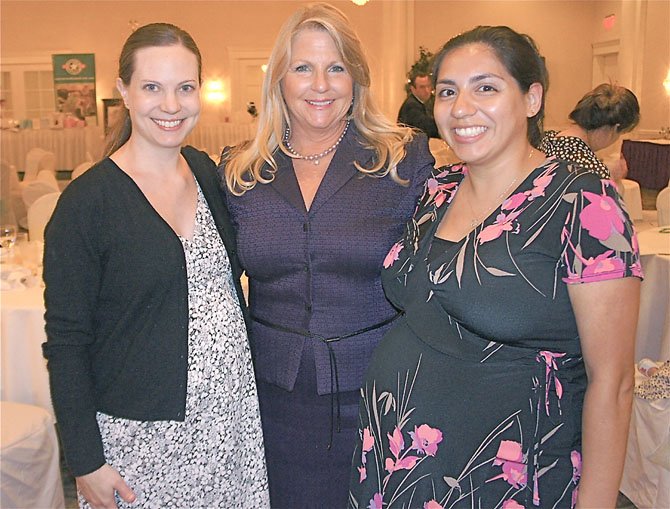 Michelle Toothman from the Franconia area, First Lady Maureen McDonnell and Patty Pacheco of Springfield share a few moments talking about "Mom things." Michelle and Marine Drum and Bugle Corps David are expecting their first child. Patty's husband is an Army officer.

Stories this photo appears in:

Virginia's First Lady, FLITE and Operation Homefront host the event at Waterford in Springfield.
It started with a phone call 28 weeks ago. What happened in between—the planning, the coordination, the logistics, the marshalling of personnel and resources, and just a lot of hard work—would have made a Pentagon strategist proud. It's a fitting analogy since the recipients of all this effort were more than 100 expectant and new military moms, representing all branches of military service, who attended a very special group Baby Shower at The Waterford in Springfield on Aug. 21.